Cherie Riley - Cherie is our super gentle hygienist, who has been with our practice for many years. Cherie grew up on the Central Coast attending local schools before graduating from the USC School of Dental Hygiene. As a member of the local, state, and national dental hygiene associations, Cherie keeps up to date with all the current trends of dental hygiene by taking Continuing Education courses. Patients are always pleased with her winning combination of a gentle touch and a thorough knowledge of dental hygiene. When not practicing dental hygiene, Cherie keeps up with her two girls enjoying the outdoors of Santa Barbara.
Lori Manzo - Lori joined our growing practice in 2012 with thirty years of dental hygiene experience.She has a gentle touch and a plethora of knowledge in both dentistry and nutrition. Lori grew up in Newport Beach and attended Orange Coast College, continuing on to dental hygiene school. Our patients love Lori's gentleness and carisma. When not practicing dental hygiene, you will find Lori in her organic garden or walking on the beach with her family.
Miriam Jimenez - Miriam comes to us with over 18 years of experience in the dental field. Miriam has been a Registered Dental Assistant working in Santa Barbara for many years. Included in these years she has the experience of working at a pediatric dentist's office, giving her the necessary skills and experience to work with children as well. Miriam's big smile and warm demeanor will comfort any patient in the dental office. Miriam is now running the front office. She is our Business Administrator. Miriam came to Santa Barbara at the age of nine and has been here since. She graduated from Santa Barbara High School in 1994. In her free time, Miriam tends to her two boys, and her little girl. Both of her boys are in college. She loves spending time with family and her kids.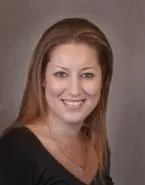 Sabrina Baltadano - Sabrina joined our practice over 6 years ago. Sabrina was born and raised in Santa Barbara. She graduated from one of our local Santa Barbara Schools in 1998. She can be found running the back office. Sabrina has a gregarious personality that everybody enjoys. She has been a Register Dental Assistant for about five years, and has her X-ray and Coronal Polishing licenses. On her free time she enjoys watching one of her boys play football for our local high school, or spending time with her other boy and her two little girls.